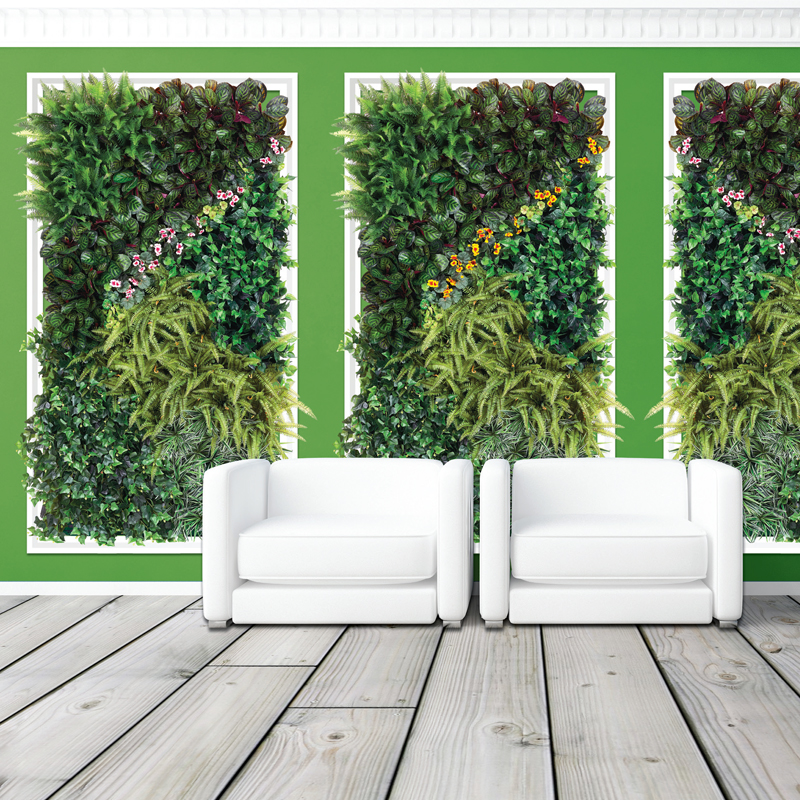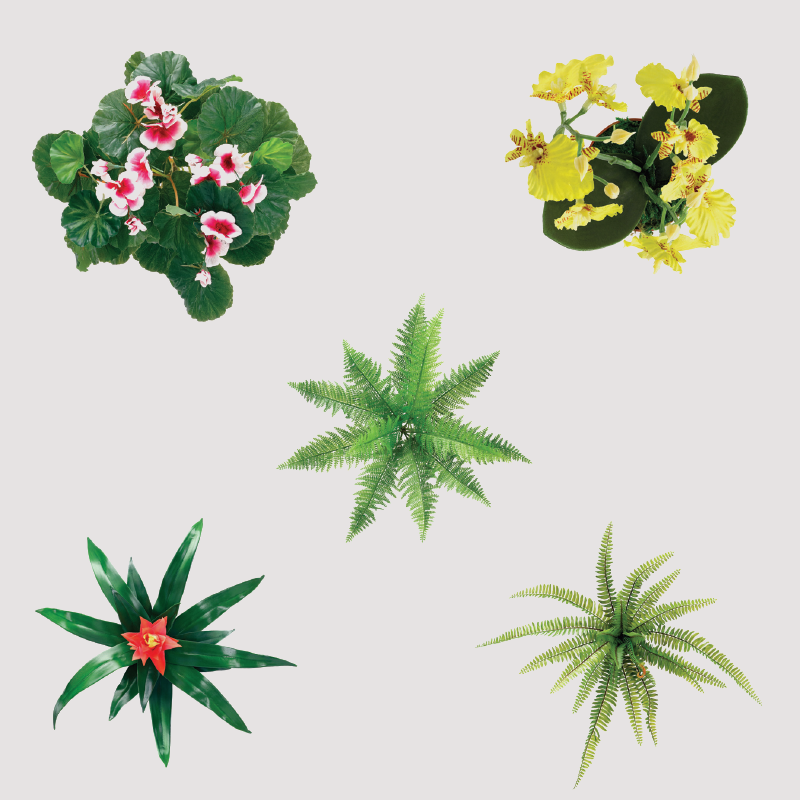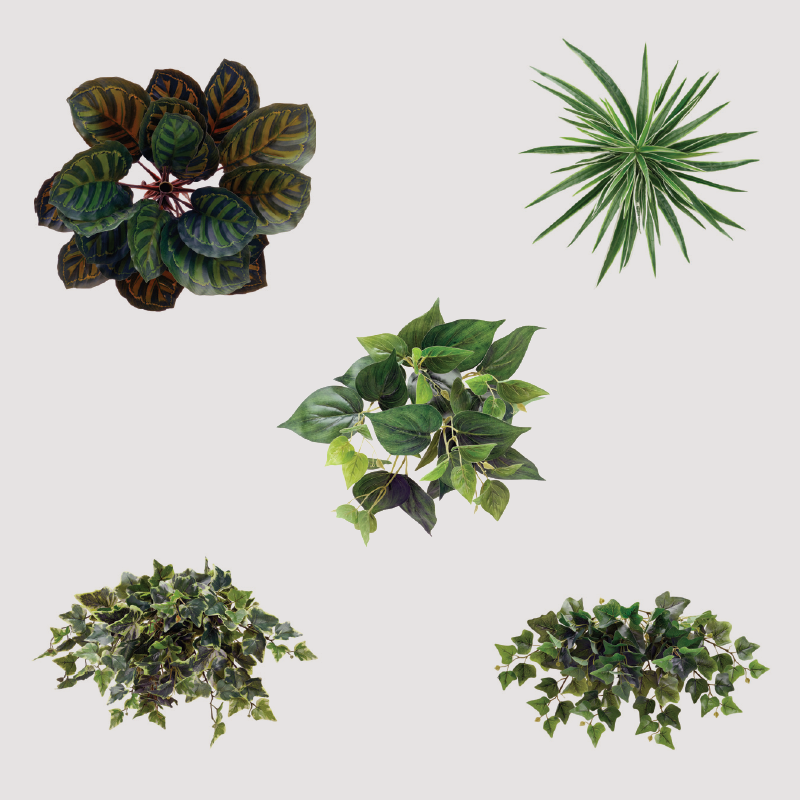 Real Feel Green Wall
The plants we have selected are very realistic, and the range provides variation in colour, leaf texture, leaf size and plant habit.
They take up less volume than the 'natural green wall', are lightweight, need no water or drainage provision and require minimal maintenance (which would be limited to a periodic 'dusting').
They provide an aesthetic element, serve as a sound buffer and also contribute to insulation.
Custom made
Lightweight & easy to install
Easy to maintain
No water OR light requirement
High quality real touch plants made of PE/ HDPE/ PV/ Silk
Different designs with different combinations are possible