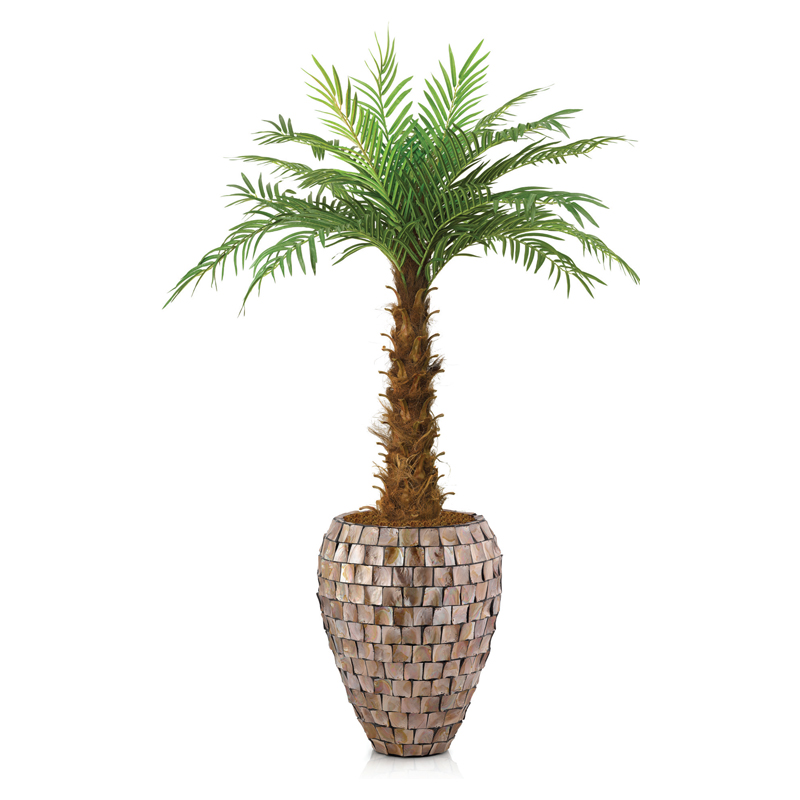 Phoenix Reobelinii Palm
Palms are among the best known and most extensively cultivated plant families. They have been important to humans throughout much of history. Many common products and foods are derived from palms, and palms are also widely used as ornamentals, making them one of the most economically important plants.
Palms are very distinctive but are available in 2 basic forms, as a feature tree with a characteristic trunk, or as a multi-stem plant, both very popular for indoor applications.
Hand crafted trunk made PU plastic integrated with natural
material
Most of the trunks are hand painted for natural feel
High quality real touch PE foliage
For Indoor use only
Detail

Dimensions