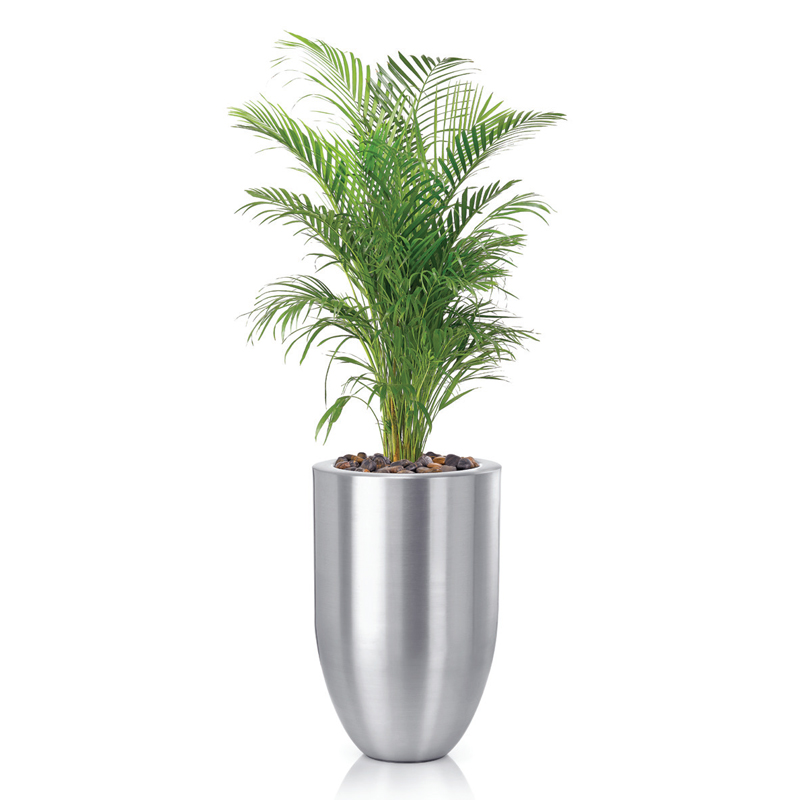 Areca Palm
Areca palm (Chrysalidocarpus lutescens) is one of the most widely used palms in bright interiors. It features feathery, arching fronds, each with up to 100 leaflets. These big, bold plants command attention.
Height Reference (cm) : 20-50, 100-120, 150, 180, 200+
Watering Rec : Keep the compost moderately moist during growth, allowing it to dry out slightly between watering.
Misting : Only spray with a mist of water if room temperatures exceeds 18°C.
Detail