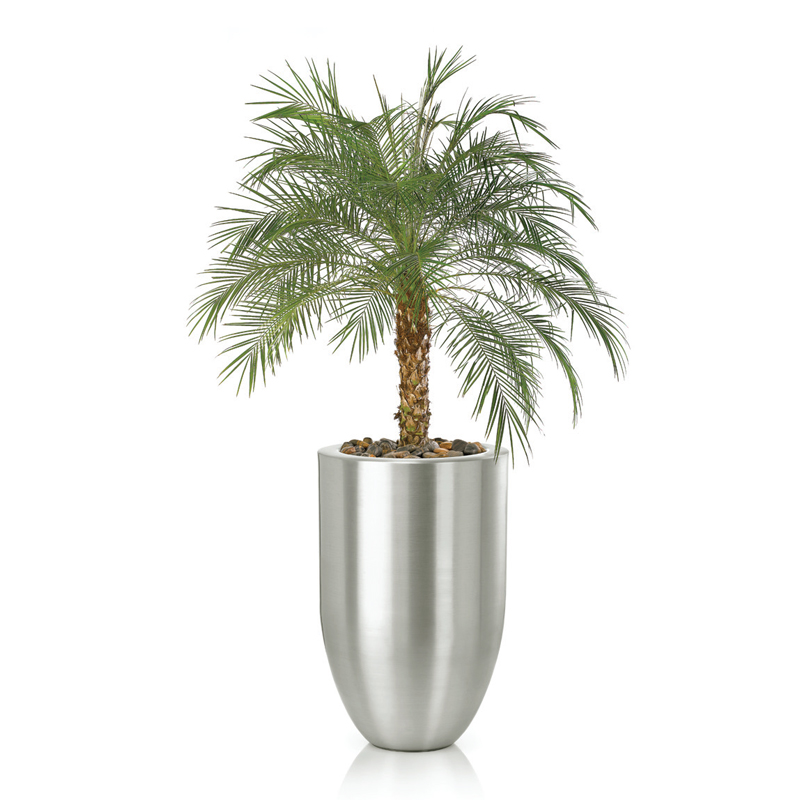 Phoenix Roebelenii
Phoenix Roebelenii, also called the Pigmy Date Palm is a delightful, small-to-medium size, slow-growing, hardy palm that is topped with a dense crown of bright green, narrow, feathery fronds with neatly arranged leaflets along the upper portion of the gently re-curved leaf stems, giving the palm a very graceful appearance. They are available in single stem and multi-stem forms. They are very popular for outdoor landscaping, but can be an interesting indoor plant specimen, provided the light availability is good.
Height Reference (cm) : 100-120, 150, 180, 200+
Watering Rec : Keep the compost moist, but never over water.
Misting : No misting required.
Detail