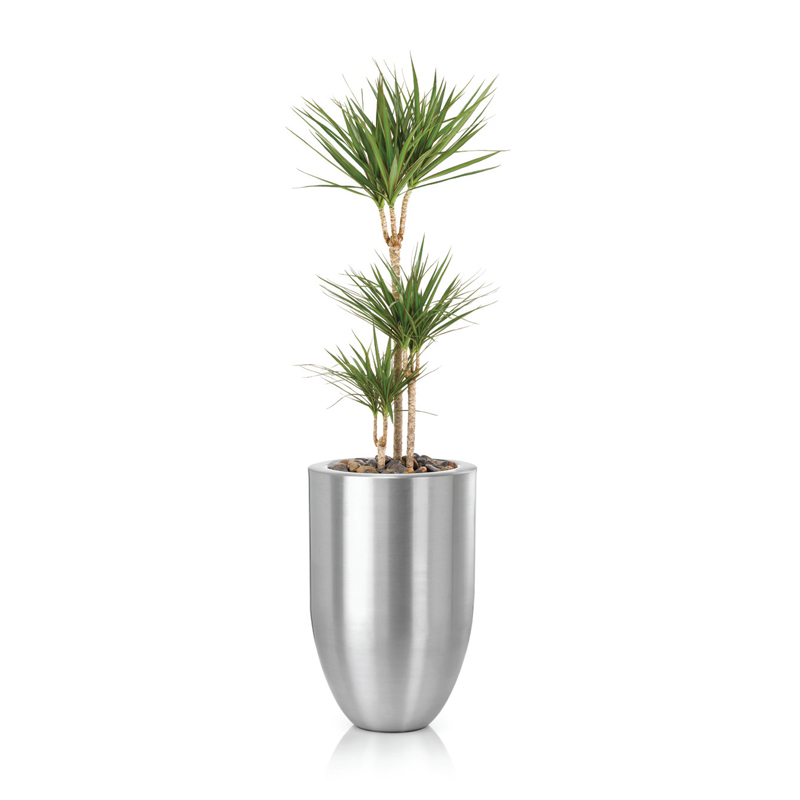 Dracaena Marginata - 3pp
Dracaena Marginata, also called the Dragon Tree, is an attractive, stiff-leaved plant with colourful foliage. These plants are perfect for a beginner gardener because they're very easy to grow indoors. They are available as branched single stem or as multiple stems.
Height Reference (cm) : 20-50, 60-80, 100-120, 150, 180, 200+
Watering Rec : Keep the compost moderately moist during growth, allowing it to dry out slightly between watering.
Misting : Only spray with a mist of water if room temperatures exceeds 18°C.
Detail