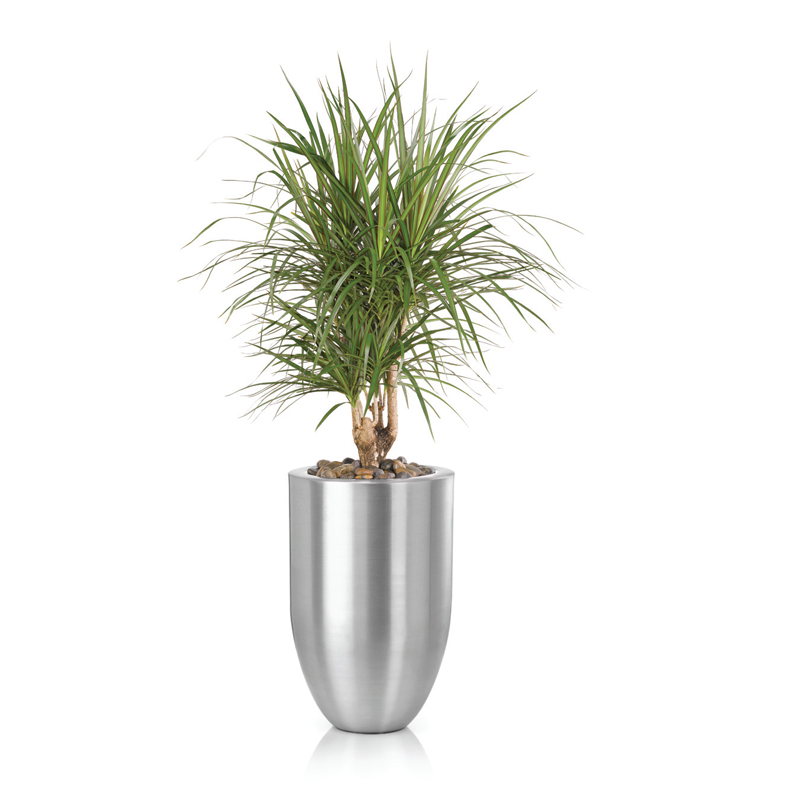 Dracaena Marginata Branched
The Dracaena Marginata is a species from a large plant genus (Dracaena) that has many variations in leaf sizes, leaf colours and trunk types. The Marginata is most popularly seen indoors, and grows into an attractive plant that can become a great focal point for any room, once it has matured enough.
Height Reference (cm) : 100-120, 150, 180
Watering Rec : Keep the compost moderately moist during growth, allowing it to dry out slightly between watering.
Misting : Only spray with a mist of water if room temperatures exceeds 18°C.
Detail