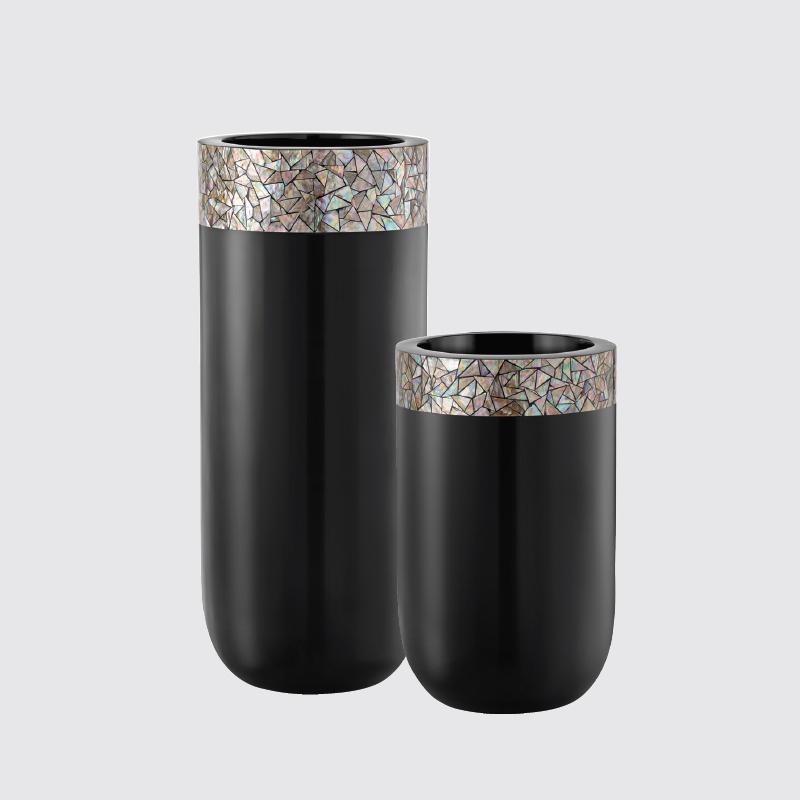 Highball Highlight MOP
This range of "Highball" planters is a family of planters grouped together due to their shape (with the exception of the "Bowl"). There is diversity however in the finishing, which utilizes a number of exotic materials in various ways.
The Highball Highlight MOP is in essence very similar to the Highball Highlight Abalone, with a small tessellated band of shell accentuating the top of the planter. The MOP has a rich luster of depth and character resulting in an exotic luxurious plant pot.
Fully waterproof planter for indoor use
Lacquered for additional protection
Standard colours black and white
Natural 'Mother of Pearl' highlights
Handcrafted
Available with self-watering system
Detail

Dimensions