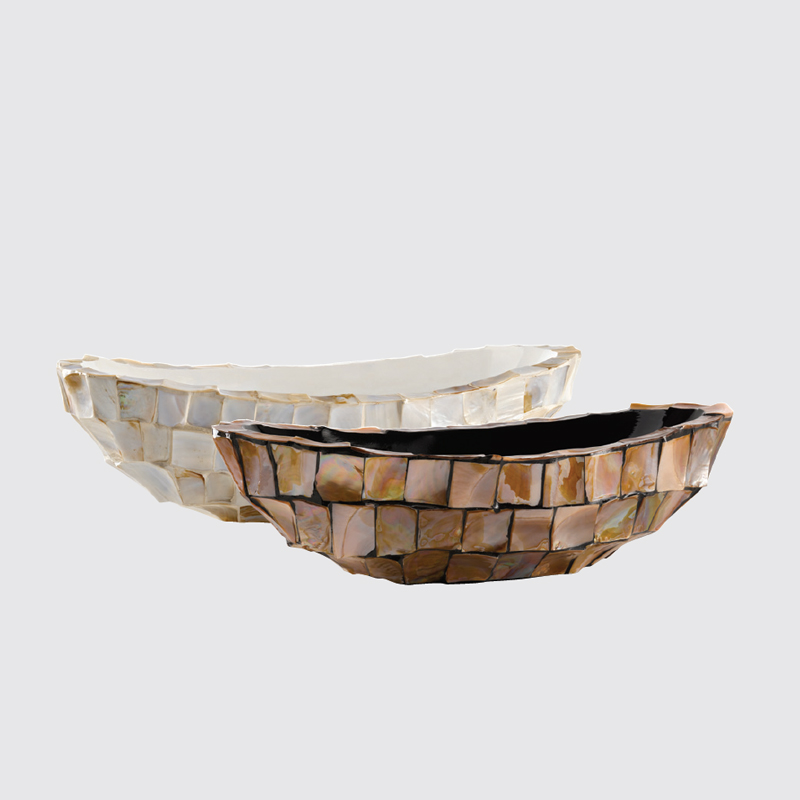 Boat Mother of Pearl
The stunning 'Mother of Pearl' range, has a synthetic base onto which a cladding of natural 'mother of pearl' is applied. First, the shells need to be graded for quality and colour segregated, then each piece is cut for its specific location to ensure even joint widths.
Each piece is hand polished before fitting and the finished product is then lacquered for added protection. These planters have a thick 'clad' rim, strengthening the top edge and giving a strong solid product both physically and visually. Due to the mother of pearl cladding, these planters are quite heavy.
Genuine Mother of Pearl clad over synthetic base
Handcrafted mozaic finish with lacquer
100% waterproof suitable for indoor use
Detail


Dimensions