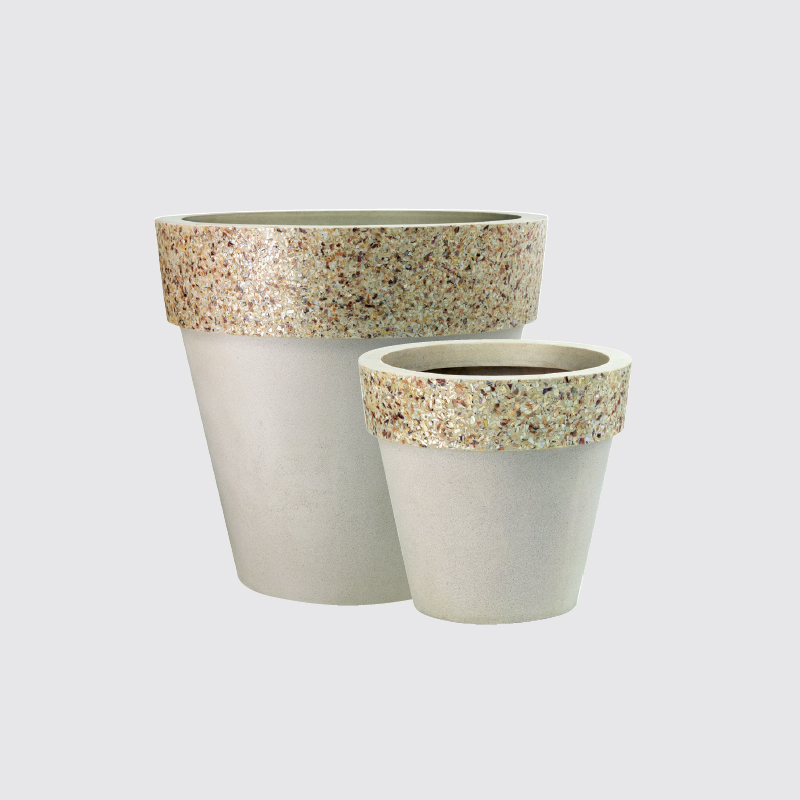 Goliath Polystone Ocean
We are happy to introduce our new 'Polystone Ocean' range of planters.This exclusive range (of 5 basic designs), is suitable for both indoor and outdoor applications, and adds a new dimension of 'scale' to our brochure - with diameters up to 1.2m and heights up to 1.6m.
The main body is a light beige 'polystone' with a band of 'natural shell' hand cut and fitted in a mosaic pattern, as a defining 'ornamental edge'. For their size, these are very light in weight compared to concrete or ceramic-based products.These planters all come with integral drainage holes and are compatible with our 'self- watering'systems, if required.
Made of Polystone
Top portion, 'mosaic' of hand cut shell
Lightweight & waterproof
Integrated drainage outlet
For indoor & outdoor use
Most of the pots can be fitted with self-watering system
Drain tray available, except for square pot
Detail
Dimensions