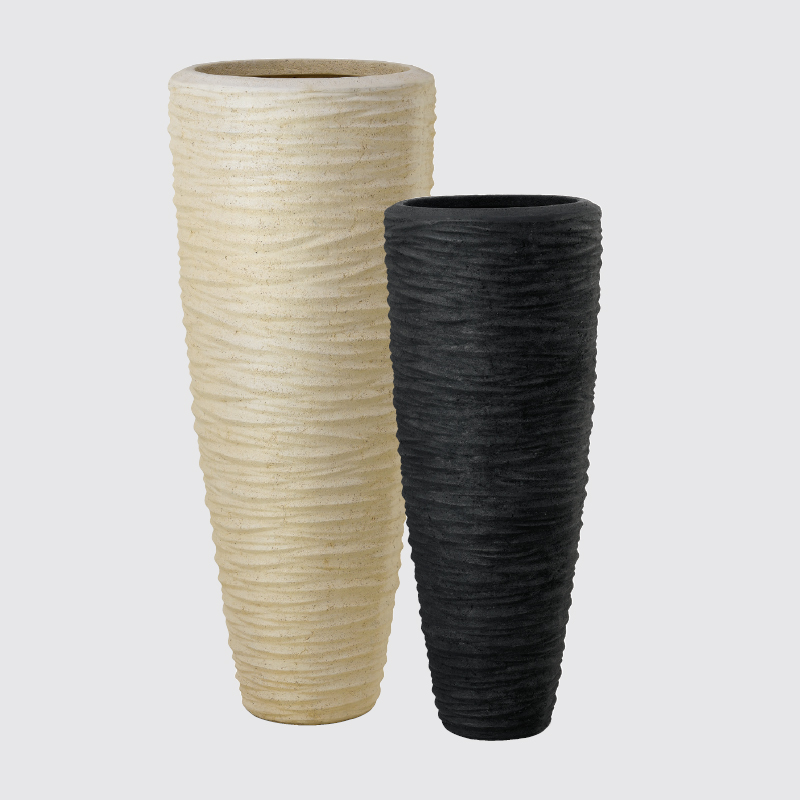 Teardrop Polystone Wave
The 'Polystone' range of planters have a rustic textured finish of natural limestone. The feel and appearance is of stone, yet the planters are lightweight.
Some come with a honed flat surface , others with a carved or chiseled finish.
The polystone planters are suitable for both indoor and outdoor applications. All come fully waterproof. For exterior applications drainage holes can be supplied on request.
These earth-tone planters can complement many naturally adorned settings where stone flooring walls,columns and highlights have been used, and they also blended well with wooden features.
Made of Polystone
Lightweight & waterproof
For indoor and outdoor use
Detail


Dimensions