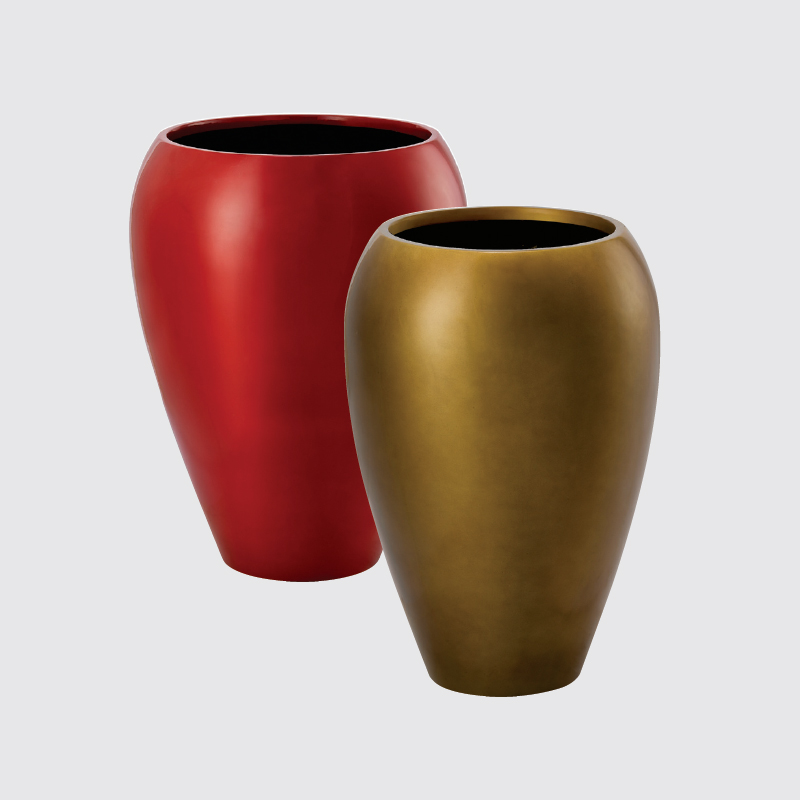 Alibaba Synthetic
The 'Exclusive Synthetic' range of planters includes a variety of ergonomic
shapes and sizes generally cast in more complex forms than the
classic range.
Like the classic range, these are predominantly made of fiber reinforced
resin. They are lightweight, waterproof and robust, most suited for both
indoor and outdoor use unless otherwise noted. All have a high gloss
finish.
Made of high quality fiber reinforced resin
Lightweight & waterproof
Robust, suitable for indoor and outdoor use
Uniform, glossy finish
Standard colours; Gold for Ergo & Golden Brown & Red for Ali Baba
Available in any RAL colours for small premium
Detail



Dimensions