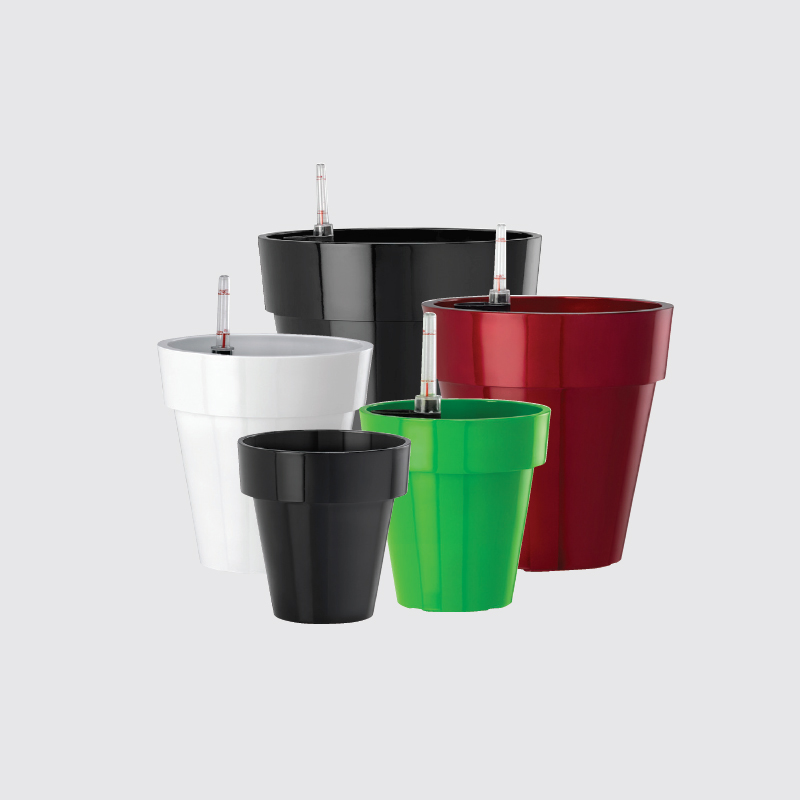 Selfie Round Synthetic
The 'selfie' range, so named due to the integral 'self-watering' (semi-hydroponic) system, are available as small to medium sized pots.
Water is poured into the 'filler tube spout' after which the 'red floating indicator' rises to 'Max' level. The plant then takes up the water from the reservoir via capillary action, and the 'red indicator' drops gradually to the 'min' level, indicating that additional water is required. There is no need to water until the indicator reaches the minimum level.
We recommend giving a liquid fertilizer with every alternate watering, following the manufacturer's instructions.
Available in 4 colours, and suitable for both indoor and outdoor use.
Made of high quality ABS plastic
Lightweight & waterproof
Strong and good for outdoor & indoor use
Available in Glossy white, green, red and black
With integrated self-watering system except selfie rounds
Detail



Dimensions