Finishing Touches
Mobility / Floor Protection
Some times it may be a necessity to be able to move planter for routine cleaning or sporadic maintenance, events etc.
Heavy planters are not the best option in this case. Planters with rough bottoms, terracotta, ceramic, stoneware and concrete, also carry the risk of causing damage to flooring, but this can be ameliorated by using appropriate pads or 'platforms'.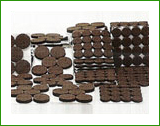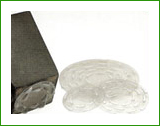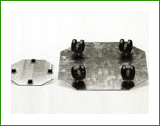 There are also custom made 'pot movers' with wheels, which take advantage of leverage to raise planters off the floor so that they can be rolled to another position. Different designs exist for different pot types.
Mulches