Metalic Pots
Metalic planters usually come with a water-proof liner, if not one must be provided
A degree of versatility is also shown in the size range and shape within limits.
The metailc pot range is quite versatile with different finishes ranging from 'brushed' through 'polished', 'hammered' and perforated (some examples are given below).
Some ofthese containers come with integral (hidden) wheels for ease of mobility post instalation. Some see this as an advantage and some as a disadvantage.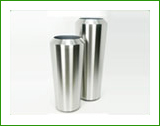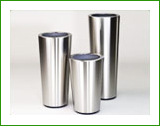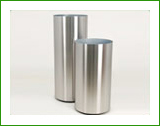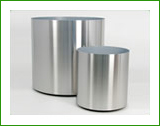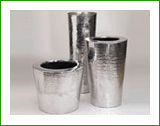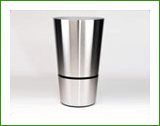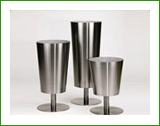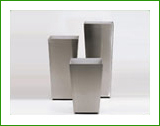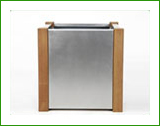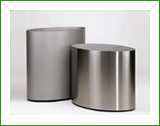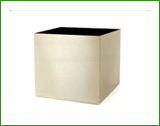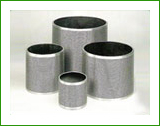 Advantages
Very strong
Non-breakable
Long lasting
Good for modern settings
Disadvantages
Not scratch resistant
Limited shapes
Quite heavy
Limited colours (some powder coated)