Natural Pots
These images give an indication of the colours and shapes that are available, it is represntative but not complete.
Natural Plant containers are made or at least clad with natural materials such as banana leaves, hemp and other natural products. They are not normally available in small sizes.
They tend to have thicker walls which come from the underlying structural elements, and if not water-proofed, a water-proof layer should be provided.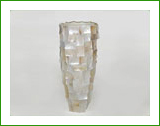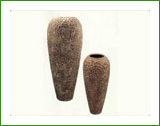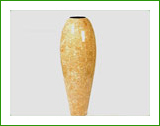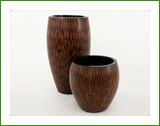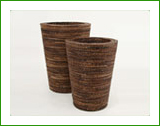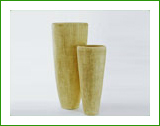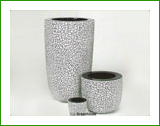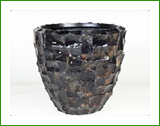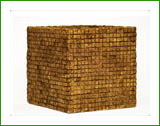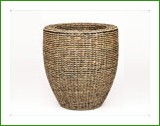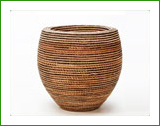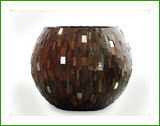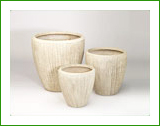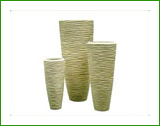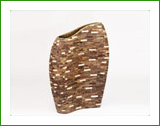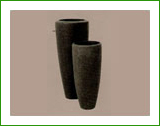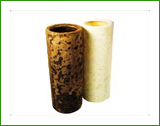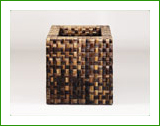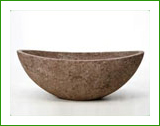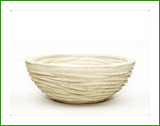 Advantages
Light weight
Water proofing not required
Many colors & shapes available
Many sizes available
Disadvantages
Normally not available in small sizes
Very limited colors
Very limited shapes
May require waterproofing